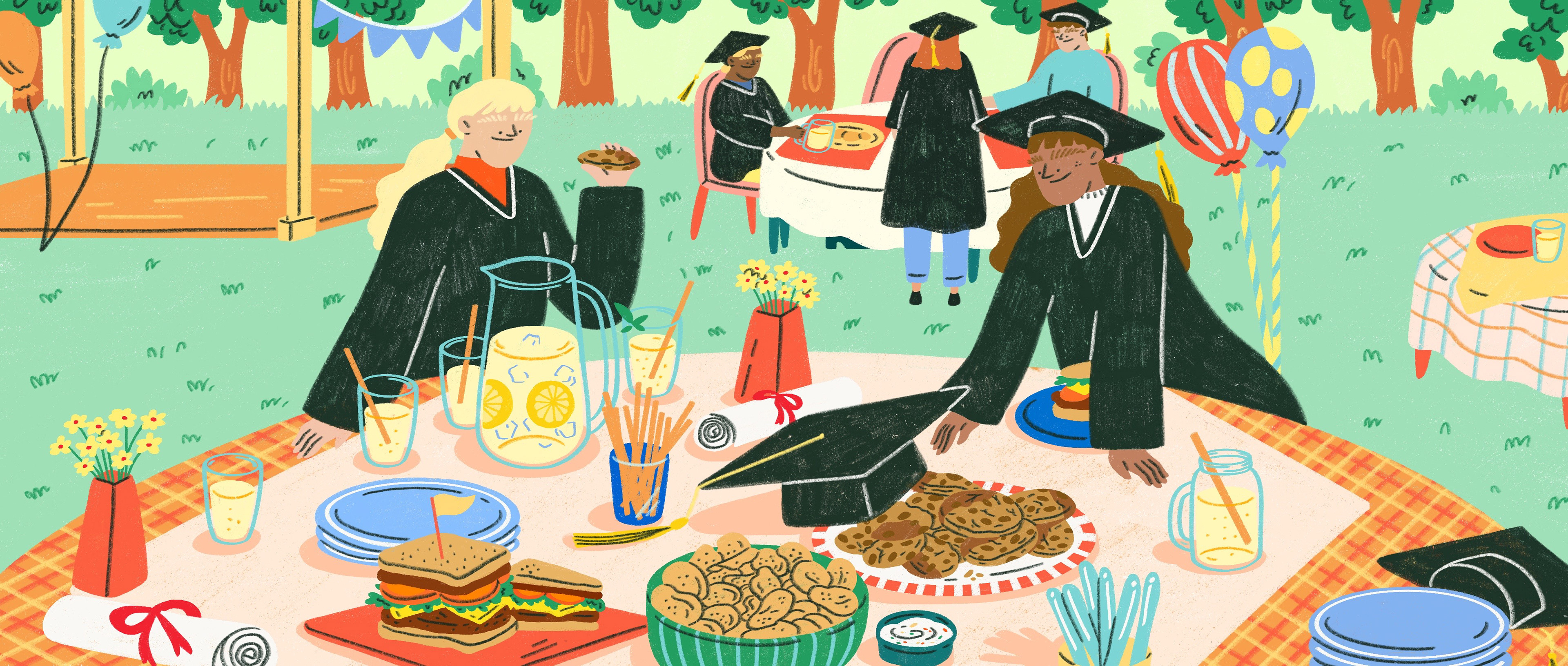 At the end of every school year, there's a new batch of graduates ready to take the next step in their life. Whether you're celebrating with close friends and family or having a big party, Simply Recipes is here to share the best recipes and tips to host an A+ party.
Branding & Identity    ·    illustration art direction     ·     COMPOSITE COLLAGE design
"I'm A Party Expert And This Is How I Set Up A Next-Level Dessert Bar"
"The Best Tricks For Making Sandwiches For A Crowd, According To A Mom of Six"
"This 3-Ingredient Costco Dessert Upgrade Is Affordable, Gorgeous, And Party-Ready"
"The 3-Ingredient Trader Joe's Cocktail I'm Making For Every Summer Party
"
"The Best Trader Joe's Products Ever, According To College Students"
"The 3 Brilliant Hosting Rules For Making Any Celebration Unforgettable"
teamwork makes the dream work
Senior Creative Director, Jesse Blanner
·    Myo Quinn, Senior Editor
Wanda Abraham, Visual Editor    ·     Illustrator, Jessie Wong