WEB BANNERS, ANIMATED POSTERS, TAXI TOPPERS, PRINT AND DIGITAL MENU EXPERIENCE, E-INVITATION, MERCHANDISE, AND SOCIAL MEDIA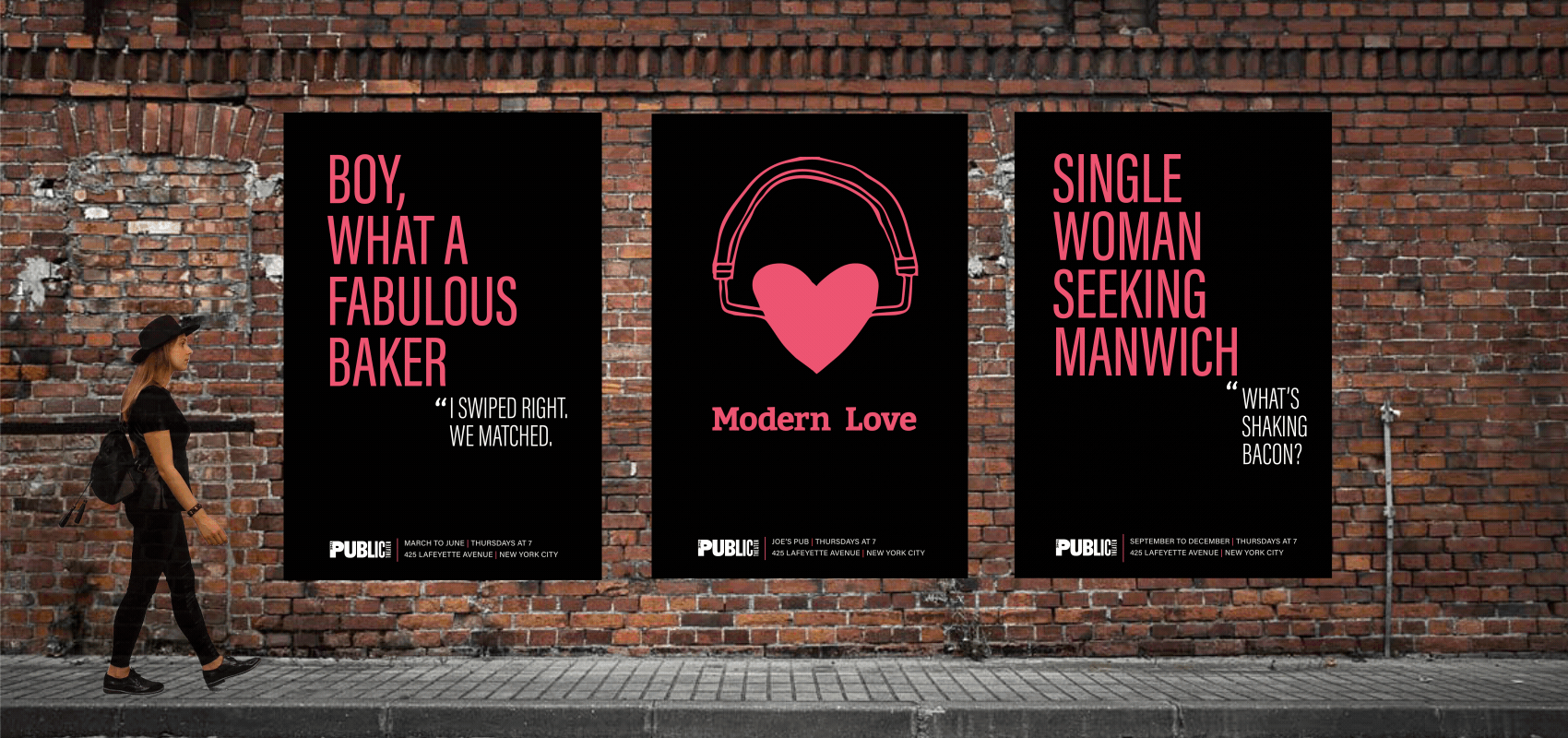 ANIMATED POSTERS
The visual identity of Modern Love mimics the chaotic movement within the city and the essence of today's online dating culture.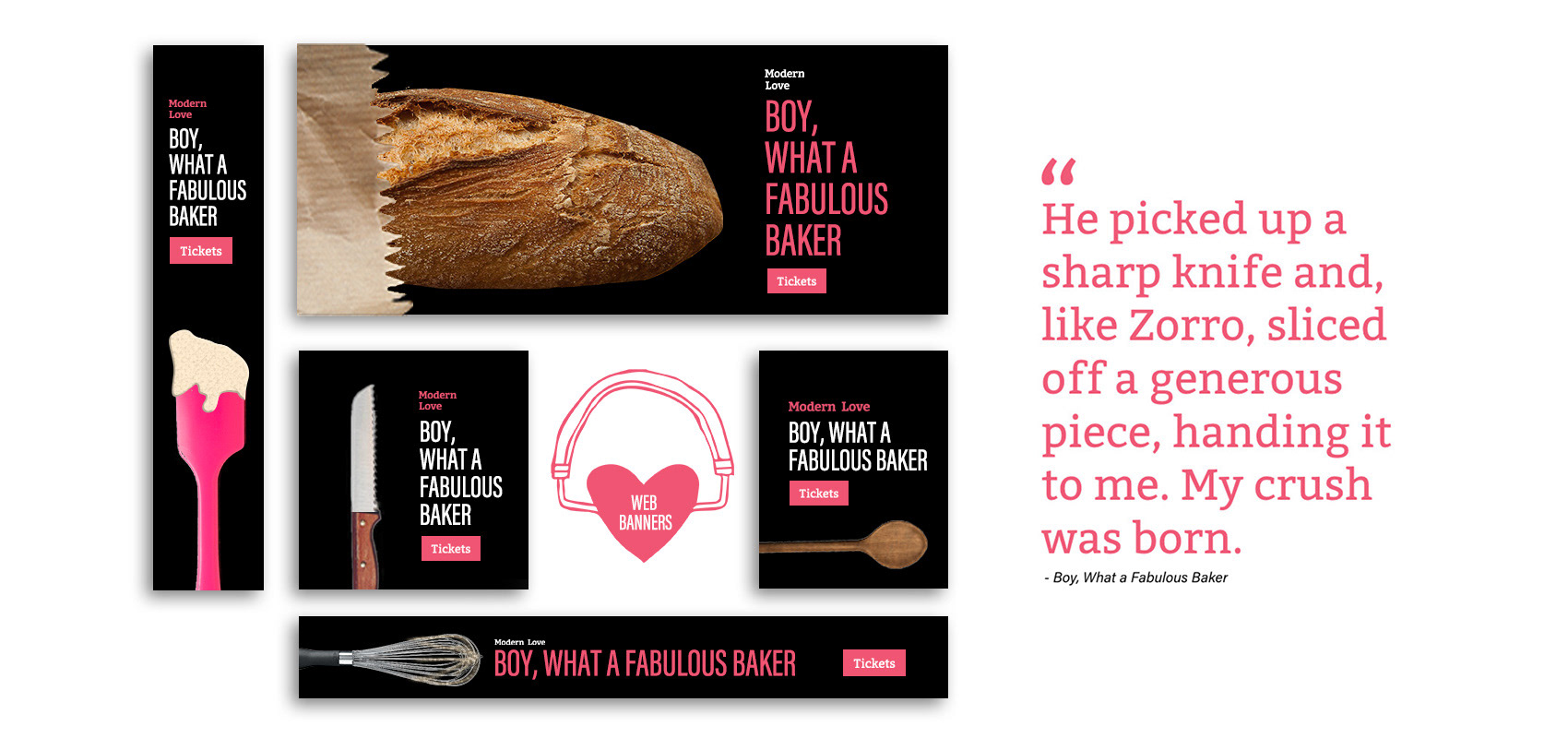 WEB BANNERS
A comical play on commonly used kitchen appliances at a bakery.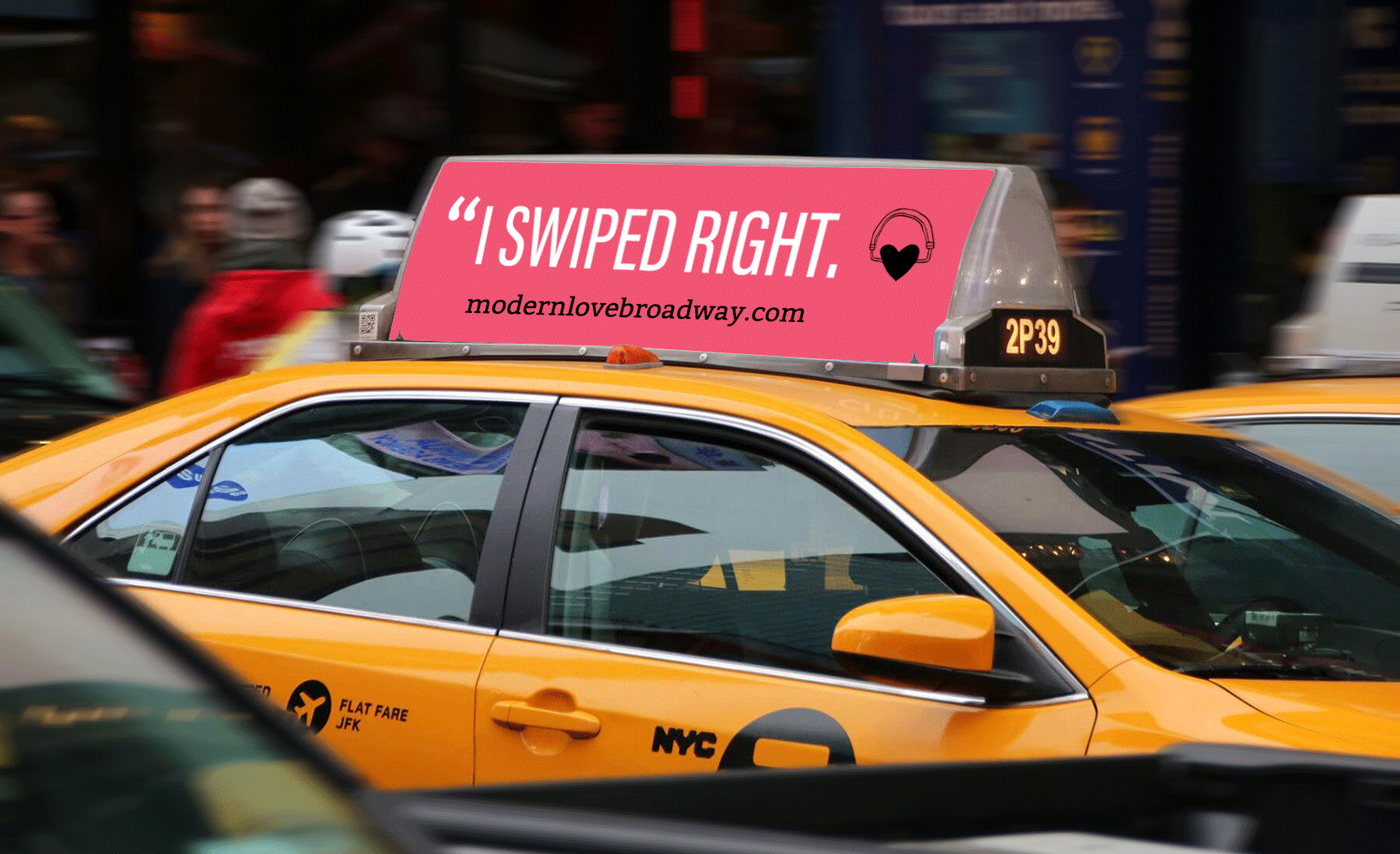 TAXI TOPPERS
Featured quotes from Boy, What a Fabulous Baker broadway intend to appeal towards a Tinder-aware audience.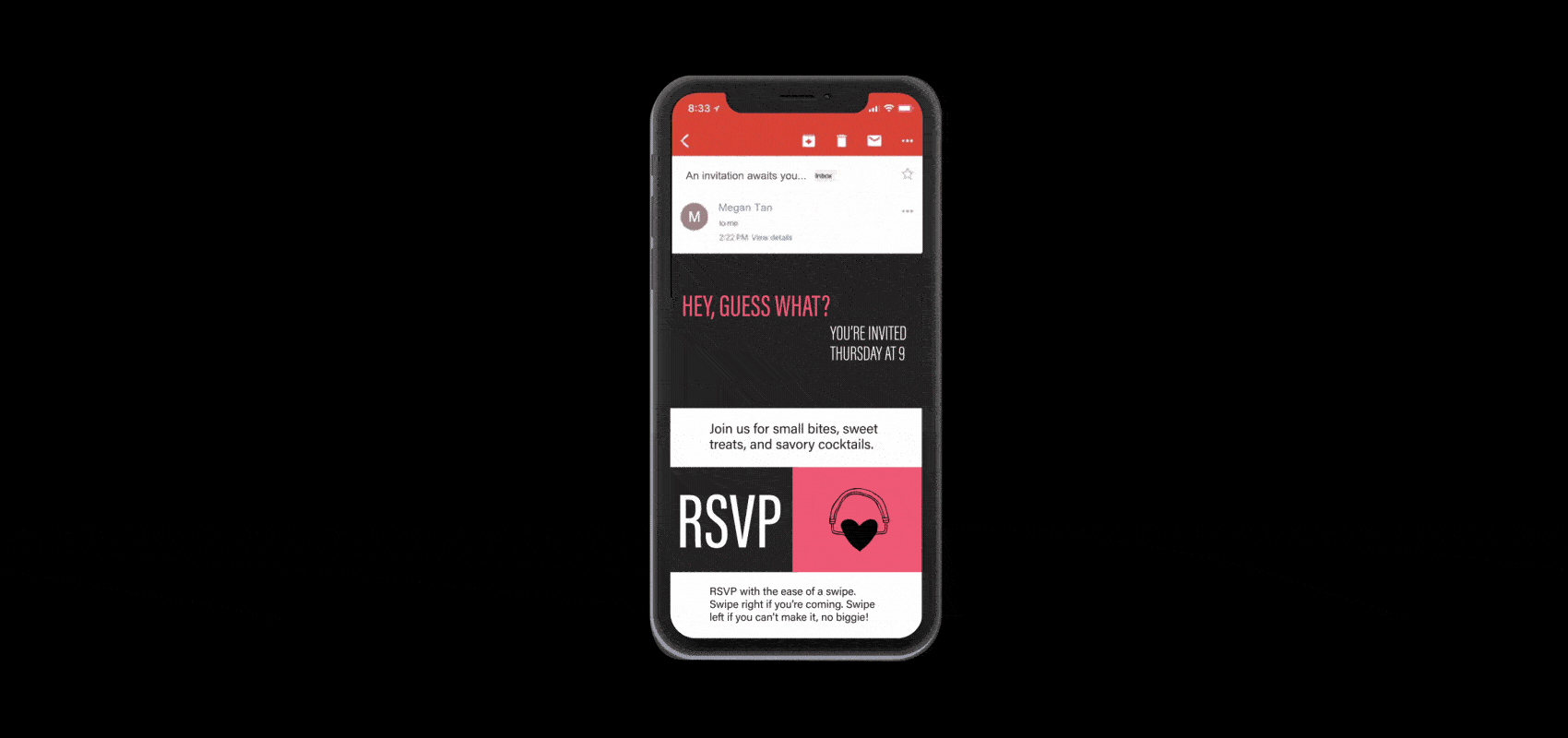 E-INVITATION
RSVP to our after-show event with the ease of a swipe.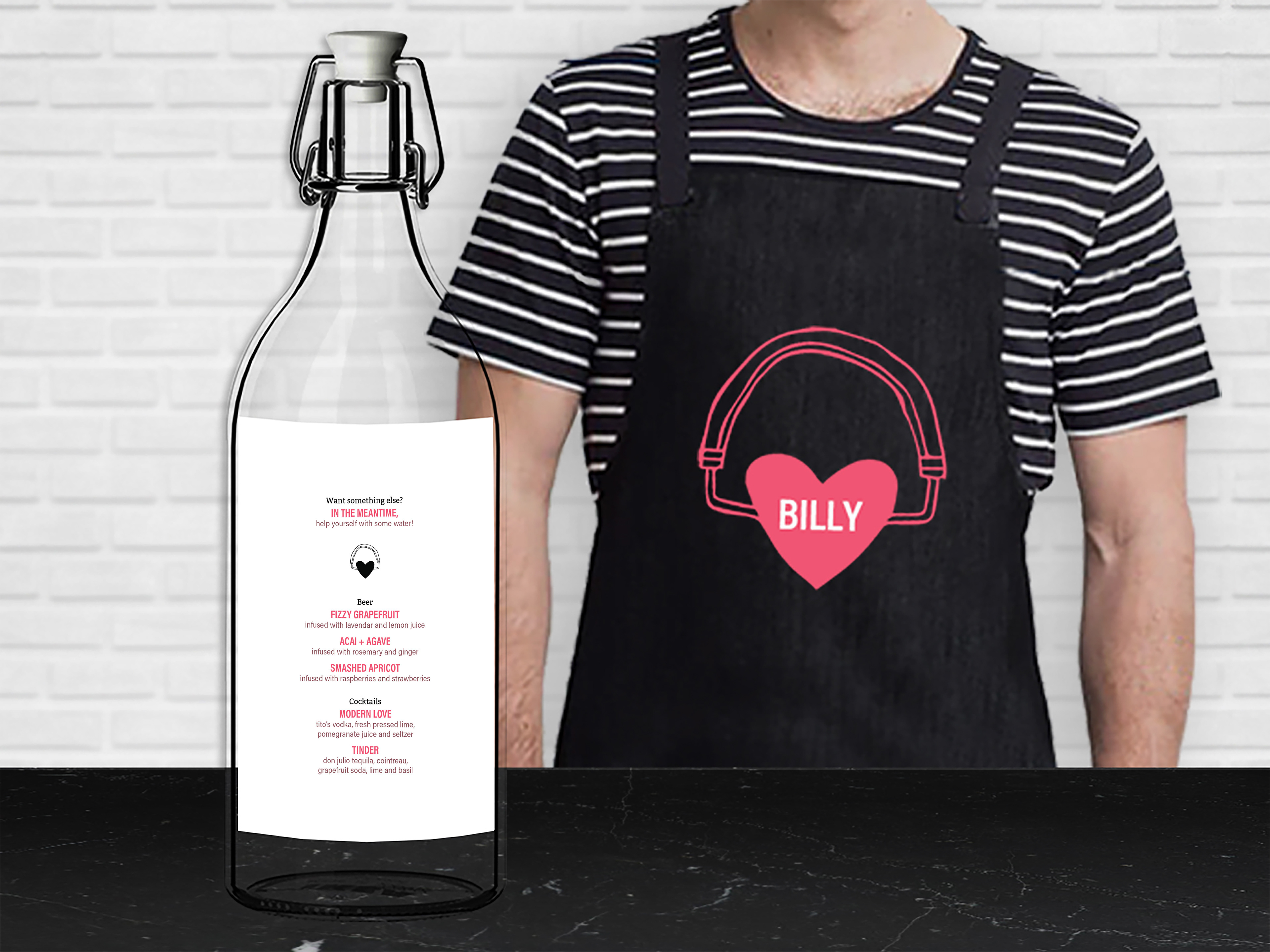 MENU
A new spin on the traditional menu experience. Rather than using a conventional menu substrate, our drink menu is located on the water pitchers and our food menu is 
located on your napkin holder.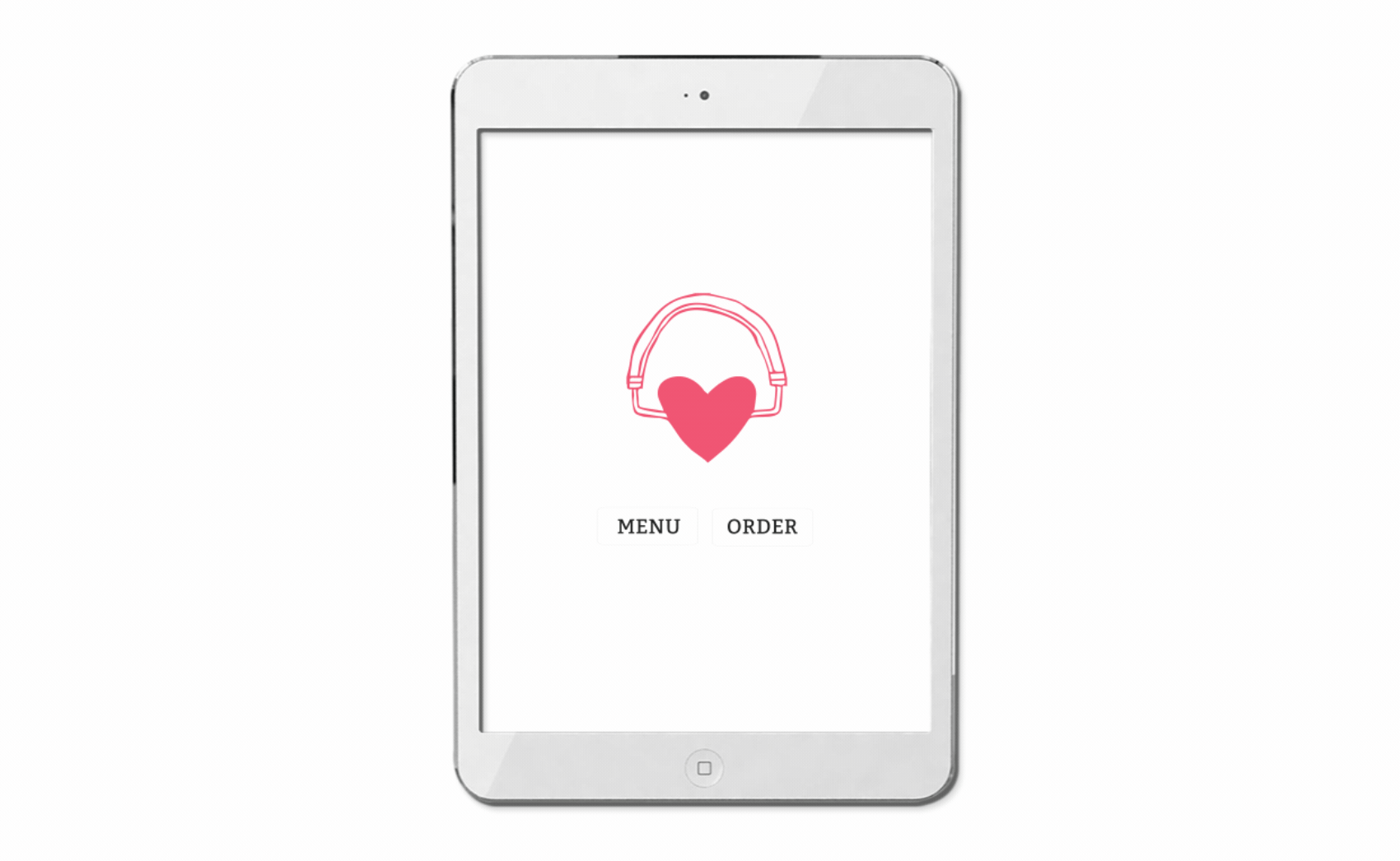 ORDERING AT YOUR CONVENIENCE 
Order what you want with the ease of a swipe. Like what you see? Swipe right. Hesitant to try something new? Swipe left.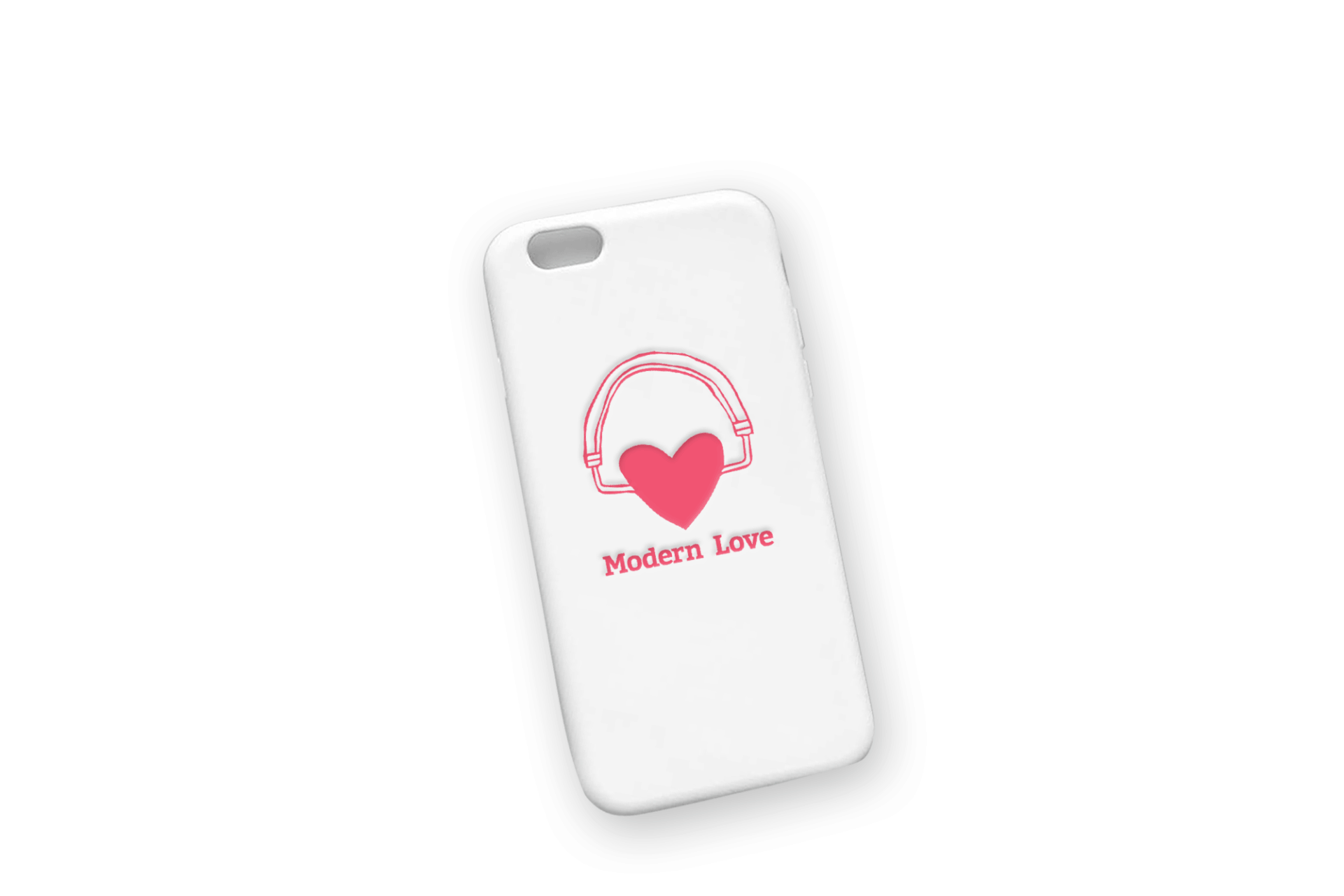 MERCHANDISE
Loved your Modern Love experience? Grab some 
merch and share the love on
 Instagram. Don't forget to tag us @modernlovebroadway.